Shedding Light on Today's Changing Times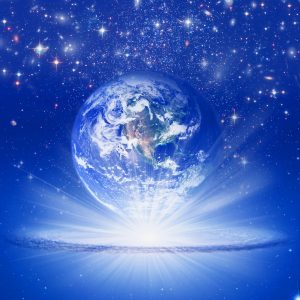 Rev. Jackson has given keynote speeches, and talks nationally on a variety of topics. She is passionate about the exciting opportunities possible within our changing times. Laura has been an invited speaker at conferences and special events, on radio and television, often weaving her flute music into her talks. Reminded that we are both teacher and student, her forums are interactive and engaging and create a synergistic and powerful experience for everyone!
Topics
Earth Changes and What it Means for You
2012 and Oneness Consciousness
Achieving Your Heart's Desire
New Paradigm Community
The Evolution of Business
New Healing Modalities
The Mayan Calendar
Metaphysics 101
Meditation
Check the Calendar for upcoming speaking engagements and workshops!
Local and Community Outreach
In a variety of forums, Rev. Jackson creates clarity surrounding new skill sets and what she calls "soul skills." Participants begin to experience what they feel their future role is within communities, from bridgebuilders, transformers, activators, healers, intuiters, wayshowers and more. Then as participants begin to visualize their roles, they can begin mapping their soul path and action steps through their personalized Soul Action Plan.
The Global Community
At a time of great global change, there are special needs in the areas of women, youth and families. It is in these realms in particular that so many souls are searching to reconnect with their hearts, with their divine nature and with each other. Learn how communities will come together in new ways to support each other. And witness the commonalities transcend geographic, social, racial and economic boundaries. Coming together in a new way of being, one person credited Soul Action's work as "humanitarian rehabilitation."
Organizations stepping into The New Paradigm Community
Soul Action is championing efforts in visioning tomorrow's new social structures and systems. Transformative solutions and opportunities in cocreation and collaboration will birth new structures and creations. When the needs of individuals and communities raise to the forefront, the face of how business is done will be forever changed. And honoring the each individual, every voice of the community becomes heard: many voices, one collective voice. If you would like to learn more about visioning and actualizing the New Paradigm Community, Rev. Jackson would welcome the opportunity to speak to you and your organization.
Rev. Jackson would be honored to speak to your organization or at your event.
Please contact us to schedule your speaking engagement.